Zero-Fee Processing:

The Easiest Way to Grow Your Bottom Line
Thousands of businesses already use Zero-Fee Processing to eliminate their credit card processing fees, increasing yearly revenue by an average of $20,112 per year.
Companies we have worked with
Credit card fees can equate up to a 5% loss from each transaction for your business, wreaking havoc on your bottom line.
Our Cash Discount Program automatically adjusts your customers total, offering them a discount depending on how your customers pay.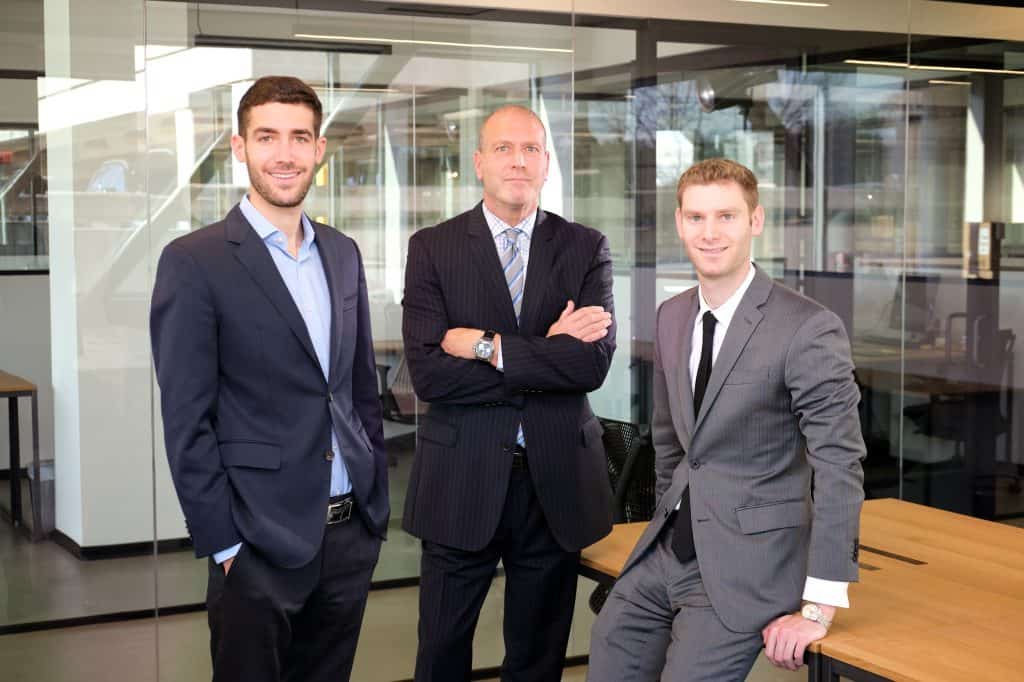 How Zero-Fee Processing Works
We've refined our automatic system to make it as simple and effective as possible:
If your customer pays in cash, then the posted rate they see is the rate they pay.

If your customer pays with a credit card, then a small fee is added to their total.
Example: You are selling a product with a price tag of $100.
If they pay in cash, it would be $100 total for your customer. 

If they pay with a credit card, you will enter $100 and process the transaction normally. The PPS terminal or gateway will automatically add 3.99% to the transaction.




The receipt will show an extra line item below the invoice total of $100 that says non-cash charge (NCC) of $3.99. The total will be $103.99 for your customer. 
With this federally-authorized system and technology, your business can finally eliminate any payment processing fees.
Discover the system that other businesses are already using to save money by reducing or eliminating payment processing fees
Set your business free from credit card payment fees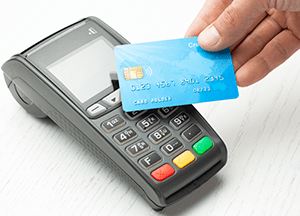 Complimentary Terminals and Point of Sale systems
Easily switch over to the only processor you'll ever need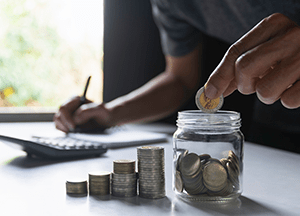 Instantly start saving
Try our Cash Discount Program risk-free
Progressive Payment Solutions knows that once you start saving up to 5% on each credit card processing transaction, you're not going to want to switch back. So we want you to try it risk-free to see for yourself how it's the best way to process payments. Contact us today to see if it's right for your business. 
If you end up deciding it's not for you, no problem — we'll simply revert you back to traditional credit card processing. We can still beat your old payment processing rates, providing you savings either way.

So no matter what you choose, you'll end up ahead with PPS.
Discover Your Savings Potential - Use Our Calculator Now!
Simply enter your monthly credit card sales volume in box below to see your estimated savings with our exclusive Cash Discount Program.
For a more detailed personalized rate proposal by one of our certified rate specialists call us today!
Frequently Asked Questions
Will I lose business by passing the credit card fee to the customer?
At this point in the transaction, the overwhelming majority of customers are already committed to the purchase. Of those few who do complain, they always have the option to pay by cash or check. This system is becoming more standard as the cost of accepting credit cards continues to go up, so many customers have already become accustomed to it.
Is it illegal to charge someone for using a credit card?
The Durbin Amendment 2 (part of the 2010 Dodd-Frank law) gives the final verdict on cash discount programs. This states that businesses are permitted to offer a discount to customers as an incentive and to encourage customers to pay by alternative methods other than credit/debit cards. Such alternative methods include checks or cash in order to receive a discount, which is applied at the time of sale.
Why can't I just implement the program myself?
Visa, Mastercard, Discover, and American Express forbid any business from surcharging without taking the necessary steps to get approved — which is an exceedingly-difficult process for a business to implement on their own. 
Our Cash Discount Program allows you to offer a discount for cash, which will be automated by our equipment to make sure it is done properly. Rather than illegally profiting off of a credit card transaction (which could happen if you end up charging a client more than you are charged by your processor to accept the transaction), the Cash Discount Program lets you rest easy knowing your payment system is fully on the side of the law.
What if I am under contract?
The amount you will save by using the cash discount program usually covers any cancellation fee in just one month. So you're actually missing out on savings by not using the Cash Discount Program, even if you're still under contract.
3.99% seems too expensive to charge my clients… Can that be changed?
We can customize the Cash Discount Program to fit your needs. So we can work with you on a case-by-case basis to split the processing fee with your clients if you feel the need to do so.