Credit Card Processing in
Chatham NJ
Looking for an easy win for your Chatham NJ Business?
Then partner with a credit card processing company that saves you money while making running your business easier.
Progressive Payment Solutions is a local, family-owned business that's focused on credit card payments a breeze for Chatham businesses. 
The PPS Difference: 
Industry-leading rates
Unmatched service 
Local, personalized support 
Up-to-date security
Decades of experience and know-how.
All of this is provided after filling out a simple, understandable contract with no hidden fees.
Choose Progressive Payment Solutions today and get a local payment processor that will move your business forward.
What our customers
are saying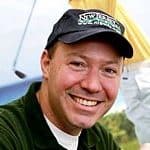 Jonathan is extremely customer service oriented and always helps his clients with any issues that may arise. Unusual to most businesses he personally gets involved and makes sure things are resolved in a timely manner. He and his sons are a great resource to any business as well (as he trained them). Jonathan always tries to make quality introductions to his clients and treats everyone with integrity and respect.
Dan Pincus
Founder & CEO
World Golf Network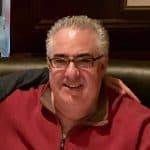 Progressive Payment Solutions has been a very trustworthy credit card processor for my company for many years. They have always been there when we needed them and have never had any issues working with them.
Jonathan Kramer will always make sure that your company is taken care of and I recommend them to anyone who needs a Credit Card Processor.
Harry Heitner
President
Valencia Imports / Rachel Shoes
GAIN Communications has been using Progressive Payment Solutions to process credit card payments for many years.  Their attention to detail and customer service is second to none.  I would highly recommend them to anyone requiring their services.  When others fail Progressive Payment Solutions far exceeds our expectations.
Gary Katen
President
GAIN Communications, Inc.
Frequently Asked Questions
What does a credit card processor do and why do you need them?
Chatham businesses need credit card processors in order to assist with credit card payments. Processors help with the transfer of credit card information from payments, ensuring that everything takes place quickly and securely.
Credit card processors support their clients by helping them meet security standards. They make sure they have equipment that meets their needs. They also provide customer service to quickly solve any payment issues.
The PPS 4 Step Process
1. You schedule a call with one of our experts.
2. During that call, you answer a few basic questions about your business such as how you are currently processing credit cards and how you want to process cards moving forward.
You also provide us with a few current monthly processing statements to help us understand how we can best assist you.
3. Using that info, we select the best solution to meet your business's needs.
4. After our session, you'll receive an evaluation from us showing exactly how much you will save each month on processing fees along with a simple contract to fill out.
How Cash Discounting works for Chatham NJ Businesses
To understanding how you can save using Cash Discounting, we'll use a basic example:
Your customer chooses to purchase a product or service that costs $100. If the customer chooses to pay in cash, the total would be $100 for them.
If they pay with a credit card, you enter $100 just like a normal transaction. From there, the PPS gateway automatically adds 3.99% to that credit card transaction total.
The customer's receipt will display an extra line item just below the invoice total of $100. It will read "$3.99 non-cash charge (or NCC)".
In this case, the total will be $103.99 for your customer that chose to use their credit card to pay.
Our federally-authorized cash discounting system and technology motivates customers to pay with cash, helping your business to eliminate any payment processing fees.